MENU: REPORTS > COMPANY SUMMARY
The Company Summary is a listing of the companies in the current database with the number of active and inactive slips of each type. Select Company Summary from the Reports menu to generate this report. A dialog box will open which will allow you to select which companies to include and other options.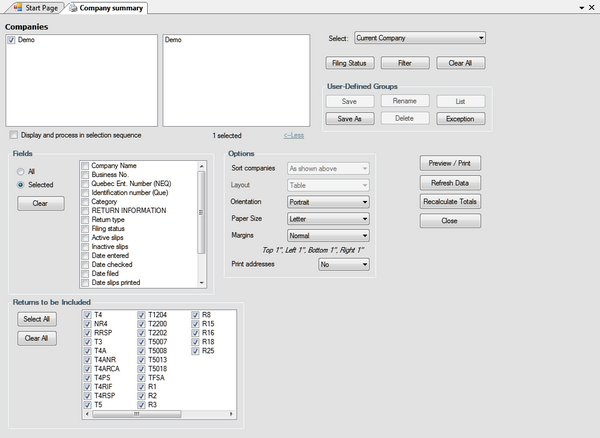 Fields
Select one of the two options listed below:
| | |
| --- | --- |
| • | All - include all the fields available on the slip (report may print with a very small font to fit all data) |
| | |
| --- | --- |
| • | Selected - print only those fields which you select |
If you chose Selected, click on the box beside each field you wish to include in the report. Clicking on Clear will remove all selections.