MENU: TOOLS > IMPORT USER INFORMATION FROM LAST YEAR'S eFORMS
eForms Standard & Enterprise Only
Available only to the System Administrator. The Import User Information from Last Year's eForms function allows the system administrator to import 2016 eForms user settings into the 2017 eForms.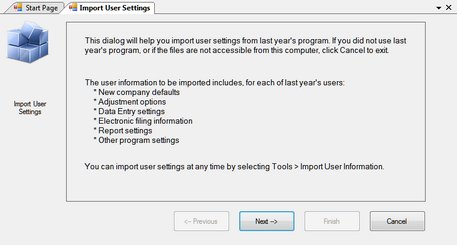 The first screen describes the user settings data that will be imported from 2016 eForms.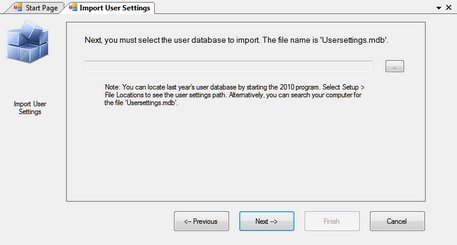 The second screen lets you specify the location of the file containing the 2016 eForms user settings; as well as giving instructions on how to locate this file. Once a valid user settings file has been selected you can click on the "Next" button to complete the import.